Regular price
Rs. 999.00
Sale price
Rs. 645.00
Unit price
per
Sale
Sold out
Discover the ultimate solution for managing PCOS complications with Just Balance, our advanced PCOS care formula. Formulated with a potent blend of key ingredients, including Myo Inositol and antioxidant-rich Cranberry Extracts, Just Balance is meticulously designed to empower women struggling with Polycystic Ovary Syndrome (PCOS).
Myo Inositol, a well-researched ingredient, takes center stage in this powerful formula. It has been proven to significantly improve metabolic and reproductive aspects in women dealing with PCOS complications, offering hope and relief for a more balanced life. Additionally, our formula incorporates antioxidant-rich Cranberry Extracts, known for aiding in UTI prevention and promoting overall urinary health.
Benefits 
Elevates nitric oxide for better blood flow.
Improves nutrient delivery to muscles.
Enhances exercise endurance.
Accelerates metabolism for fat burning.
Provides sustained energy.
All-in-one fitness optimization.
Product overview 
Enhances Hormonal Health: Just Balance is crafted to boost hormonal health, aiding in the regulation of menstrual cycles for a more predictable and balanced experience.

Controls Blood Pressure and Weight: This advanced formula helps control blood pressure and addresses PCOS-induced weight concerns, promoting a healthier weight management journey.

Combat Acne Breakouts: Just Balance works to combat acne, a common concern for individuals with PCOS, assisting in achieving clearer and more radiant skin.

Mood Stabilization: Experience diminished mood swings, reduced anxiety, and improved mental well-being with Just Balance, helping you navigate through your day with a sense of equilibrium.

Vitamin D3 Support: Just Balance is designed to help prevent Vitamin D3 deficiency, supporting overall health and vitality.
 Ingredients 
Chaste Berry, Cinnamon Extract, Shatarwari Extract, Fenugreek Extract, Tribulus Terrestris, Ginger Extract, Zinc, Chromium, Myo Inositol, Betel Nut Extract (Areca Catechu)

1600 mg




Weight Management Blend: Green Tea Extract, Garcinia Cambogia Extract

300 mg




Stress Management Blend: Ashwagandha Root

Extract, Valeriana Wallikh# Extract

200 mg




Healthy Hair & Skin Blend: Turmeric Extract.

Sesbania Grandifiora, Green Tea Extract, Liquorice Extract, Vitamin C

300 mg




Energy Blend: Vitamin B1, 82, 85, B5, Folic Acid, Vitamin 812 & Vitamin D3

8.4 mg




Digestive Blend: Papain, Bromelain
Share
View full details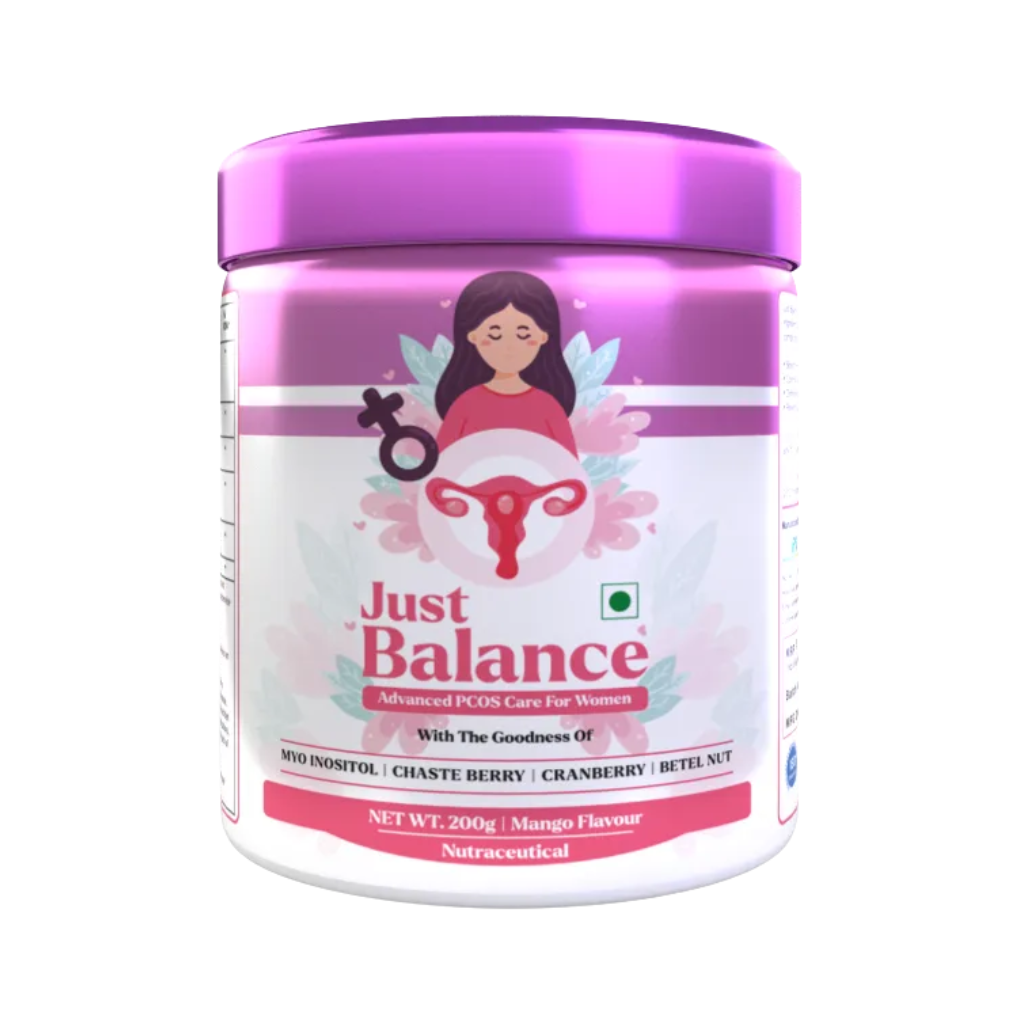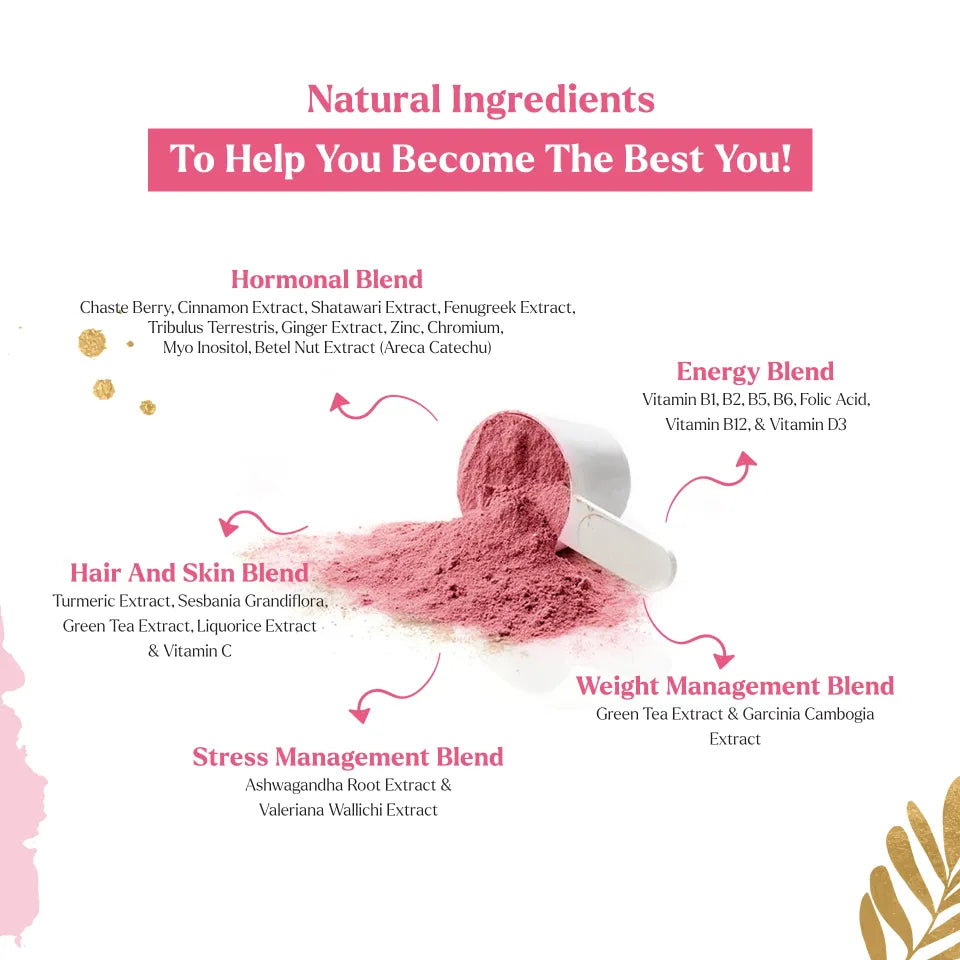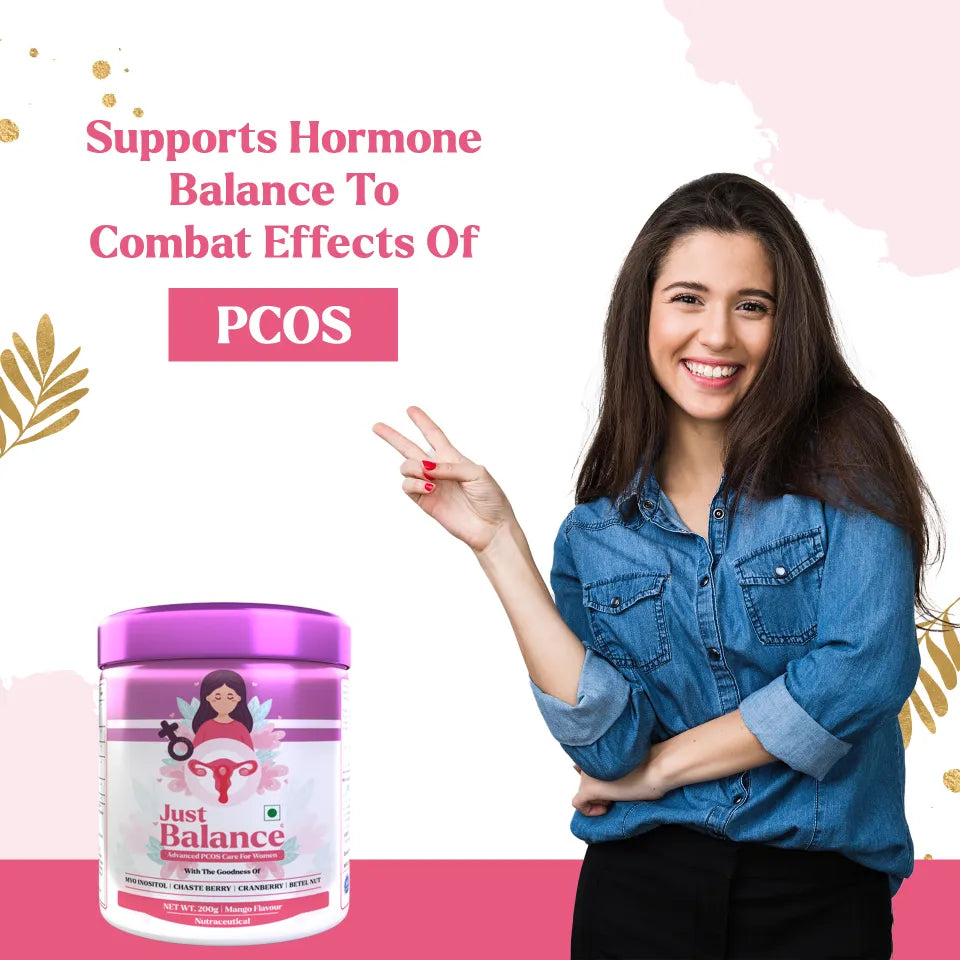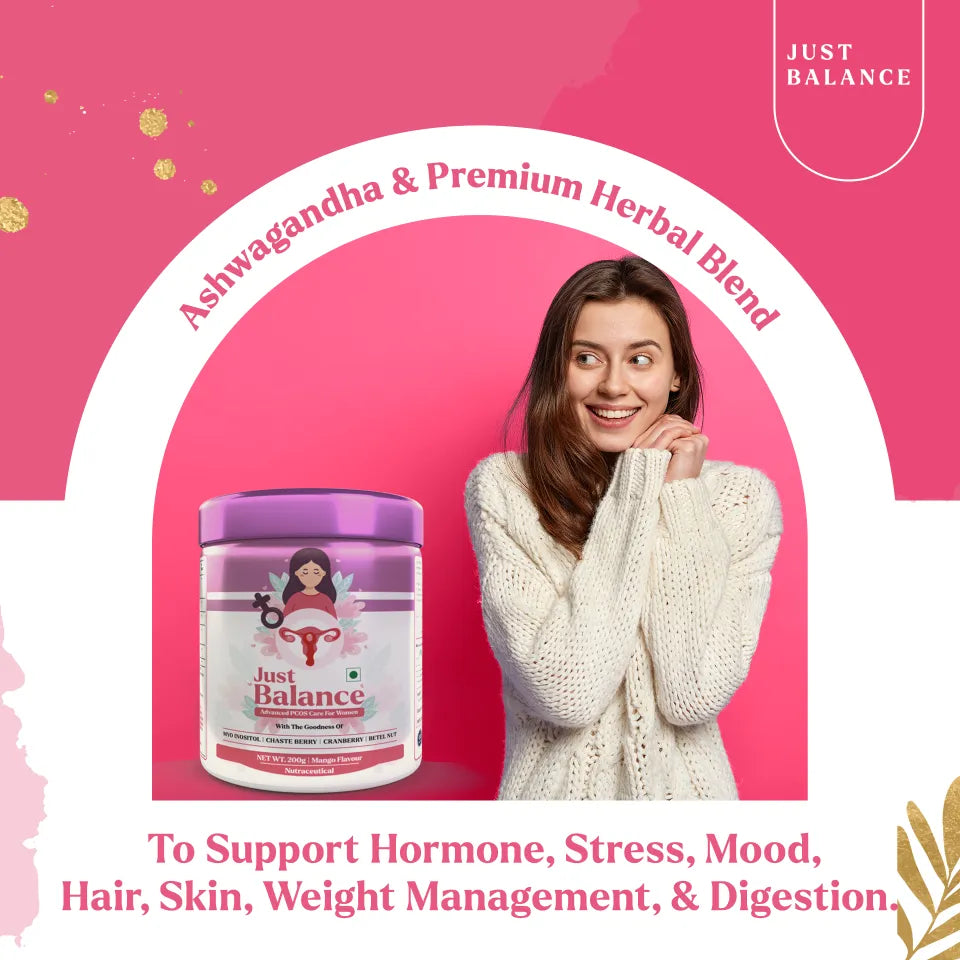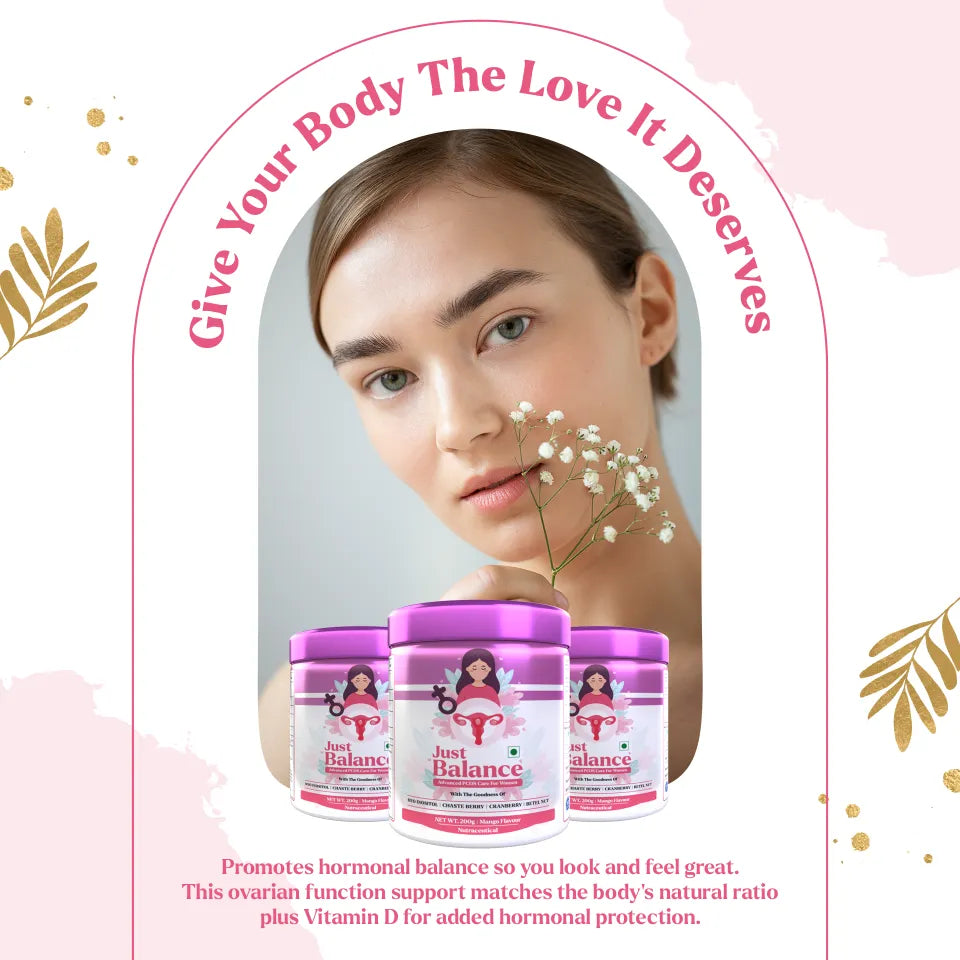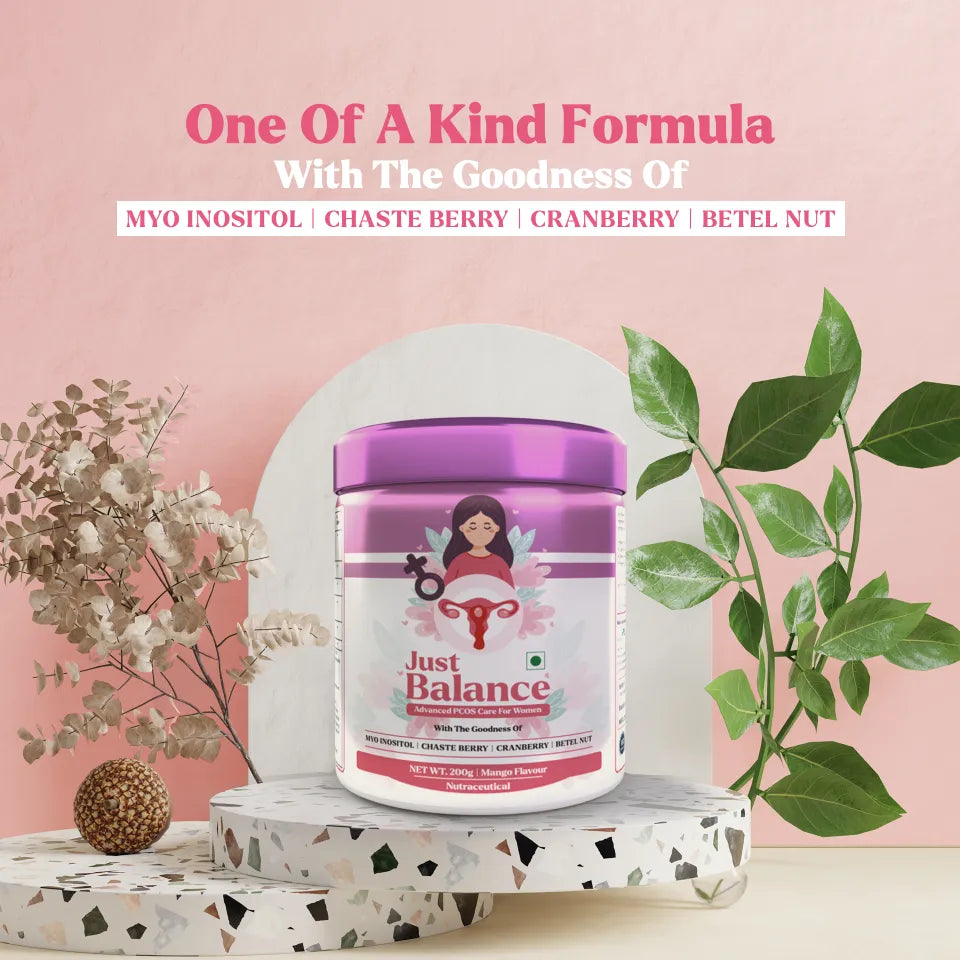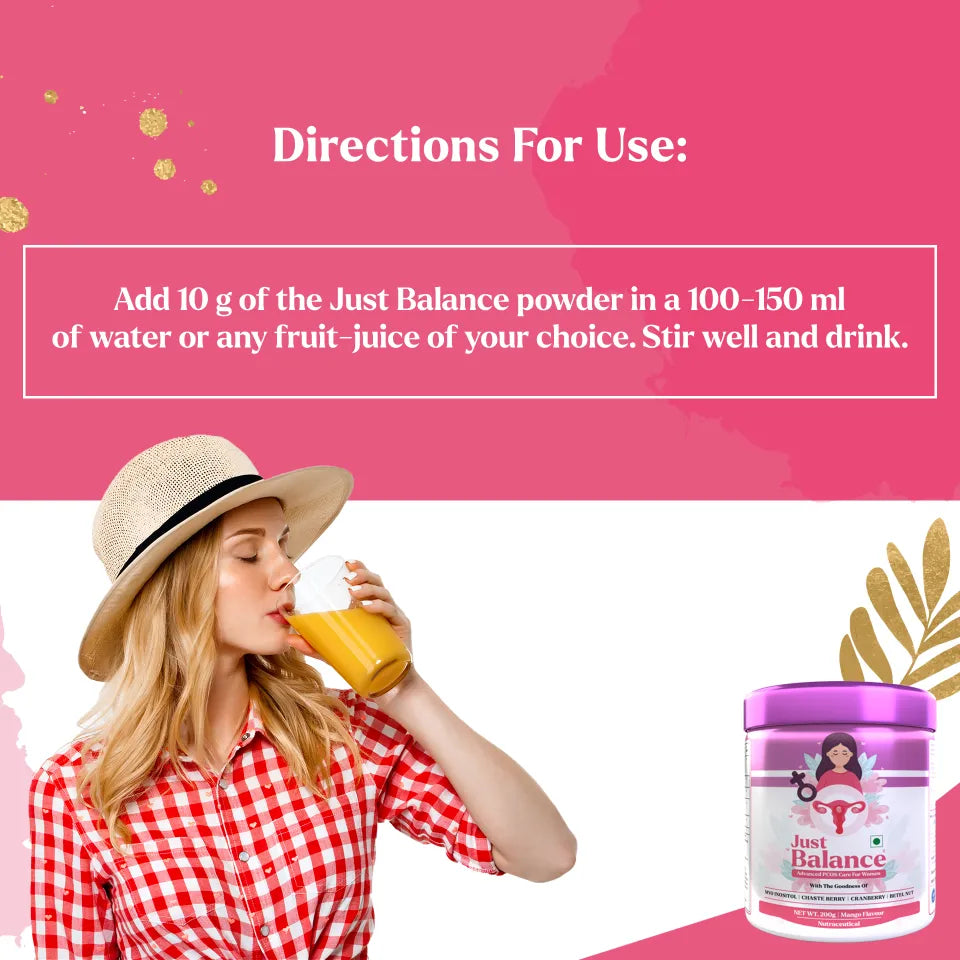 Secure Payments

Vitaminberry assures 100% secure and safe transaction without any hassle or difficulties

Easy Exchange

With our easy exchange and reture policy you can always return our products within 7 days.

Free Shipping

Now just pay for what you ordered. Get your products delivered without any delivery charges