Regular price
Rs. 2,970.00
Regular price
Rs. 3,499.00
Sale price
Rs. 2,970.00
Unit price
per
Sale
Sold out
Introducing VITAMINBERRY CAHMB – Your Strength and Muscle Partner!
Experience the power of optimized strength and muscle vitality with VITAMINBERRY CAHMB, a precision-engineered supplement designed to elevate your physical prowess and redefine your fitness journey.
Benefits 
Enhanced Performance: Elevates strength, body composition, and muscle quality.
Age-Defying: Fights age-related muscle loss, preserving strength and vitality.
Vegan Vitamin D3: Fortified with Vegan Vitamin D3 (Vitashine®) for overall well-being.
Holistic Fitness: Comprehensive support for peak physical performance.
Product overview 
Enhanced Muscle Performance: Elevate your strength, body composition, and overall muscle quality with our expertly formulated blend. Unlock your true potential and achieve peak physical performance.

Age-Defying Muscle Support: Embrace the future with confidence as VITAMINBERRY CAHMB stands against age-related losses of strength and muscle fibers, ensuring you maintain your vitality and resilience.

Vegan Vitamin D3 Fortification: Powered by Vegan Vitamin D3 (Vitashine®), our formula delivers a potent boost to your well-being, supporting your muscles and overall health.
Elevate Your Strength – Elevate Your Life with VITAMINBERRY CAHMB!
Join the community of individuals who have embraced the transformative benefits of our premium supplement. Whether you're an athlete seeking enhanced performance, or simply aiming to maintain muscle vitality, VITAMINBERRY CAHMB is your trusted companion on your journey to peak physical form.
Ingredients 
VITASHINE® (As Vegan Vitamin D3), CALCIUM (from Calcium B-Hydroxy ß Methyl butyrate Monohydrate), HMB (3-Hydroxy B-Methyl butyrate),(from Calcium B-Hydroxy B-Methyl butyrate Monohydrate)
Share
View full details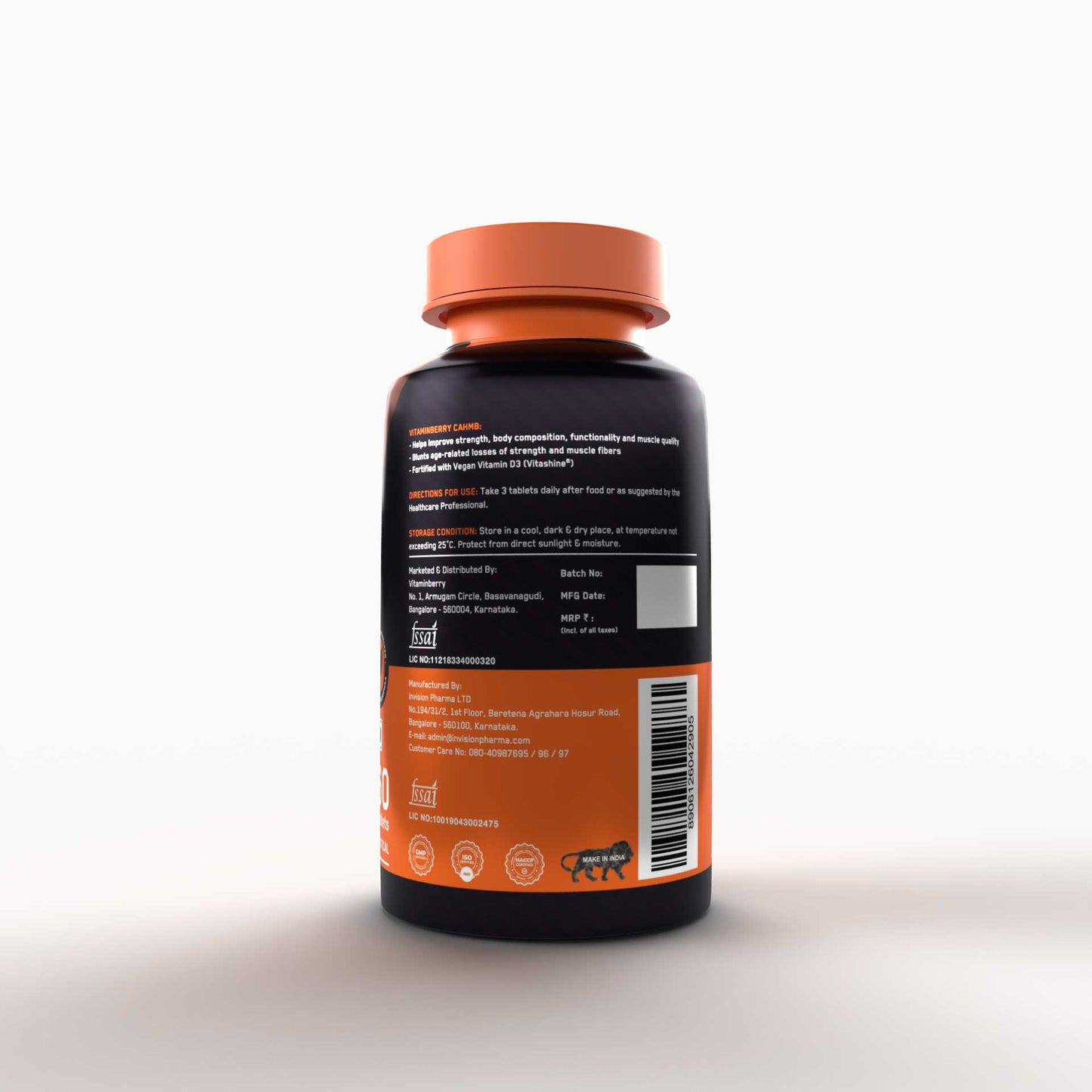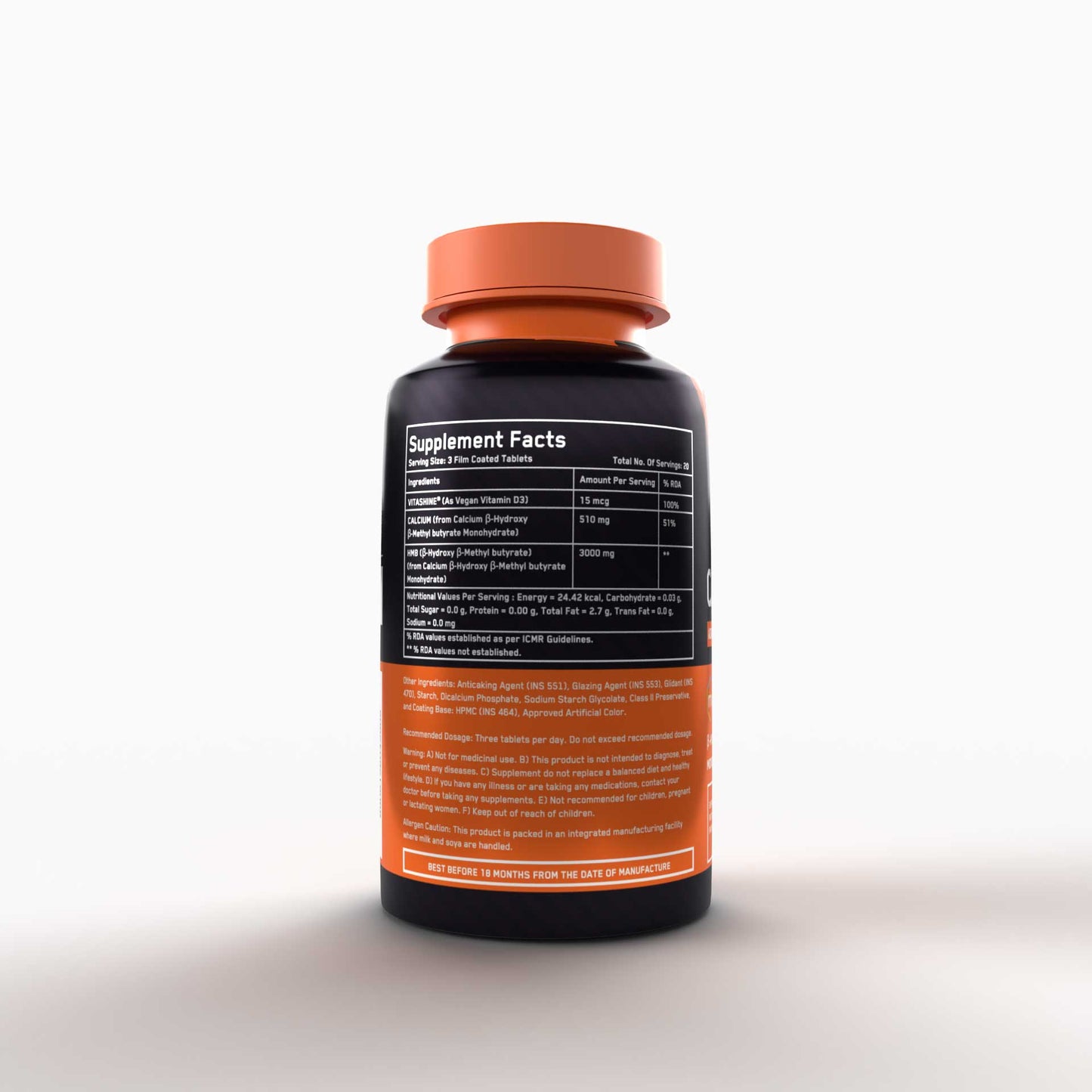 Secure Payments

Vitaminberry assures 100% secure and safe transaction without any hassle or difficulties

Easy Exchange

With our easy exchange and reture policy you can always return our products within 7 days.

Free Shipping

Now just pay for what you ordered. Get your products delivered without any delivery charges